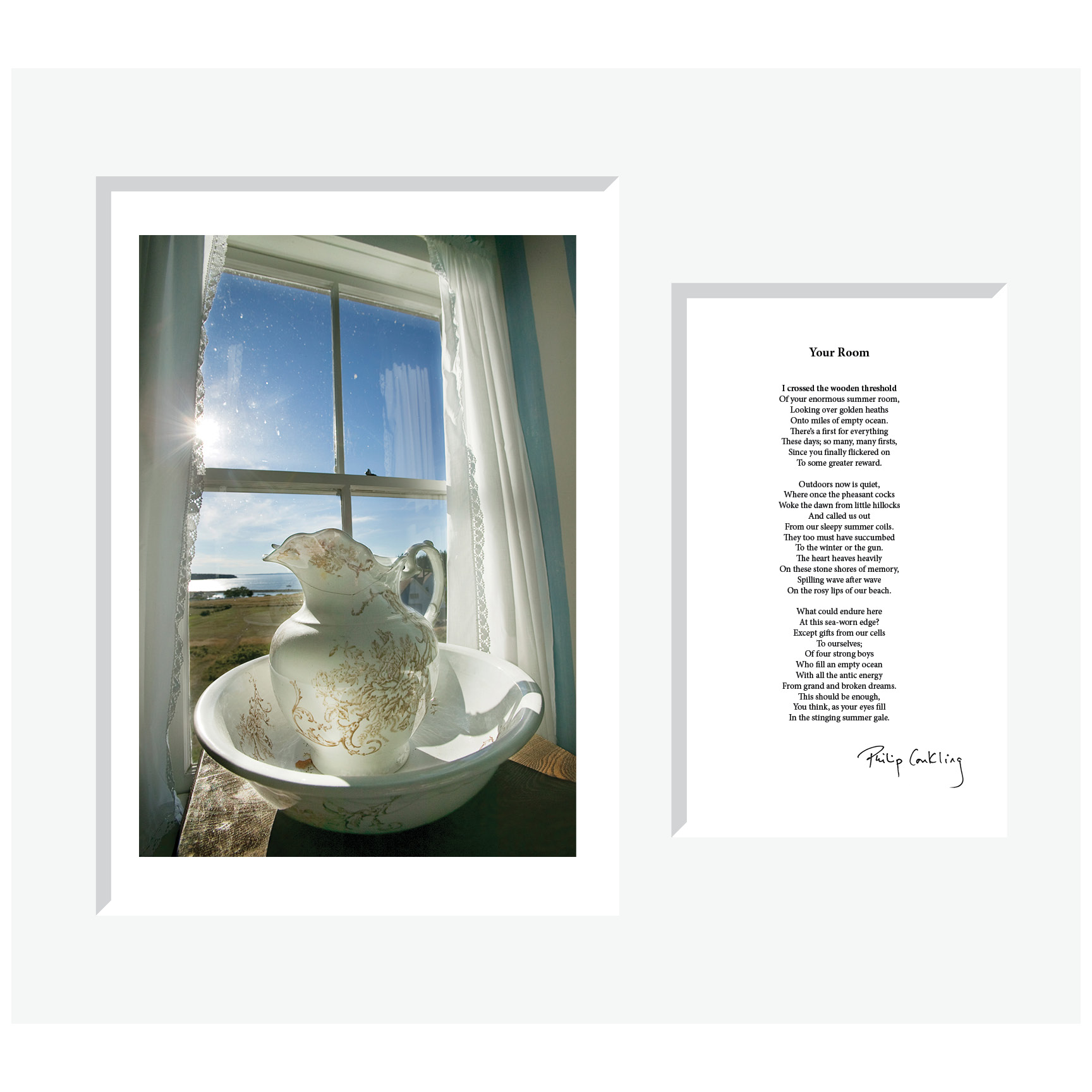 The Crack | Your Room
Pairings Matted Set - This open edition print and poem set is matted and ready to frame. The paper size is 8.5 x 11 inches, and the overall, matted size is approximately 14 x 18 inches.
Philip Conkling's accompanying poem . . .
Your Room
I crossed the wooden threshold
Of your enormous summer room,
Looking over golden heaths
Onto miles of empty ocean.
There's a first for everything
These days; so many, many firsts,
Since you finally flickered on
To some greater reward.
Outdoors now is quiet,
Where once the pheasant cocks
Woke the dawn from little hillocks
And called us out
From our sleepy summer coils.
They too must have succumbed
To the winter or the gun.
The heart heaves heavily
On these stone shores of memory,
Spilling wave after wave
On the rosy lips of our beach.
What could endure here
At this sea-worn edge?
Except gifts from our cells
To ourselves;
Of four strong boys
Who fill an empty ocean
With all the antic energy
From grand and broken dreams.
This should be enough,
You think, as your eyes fill
In the stinging summer gale.