Blue | Message in a Bottle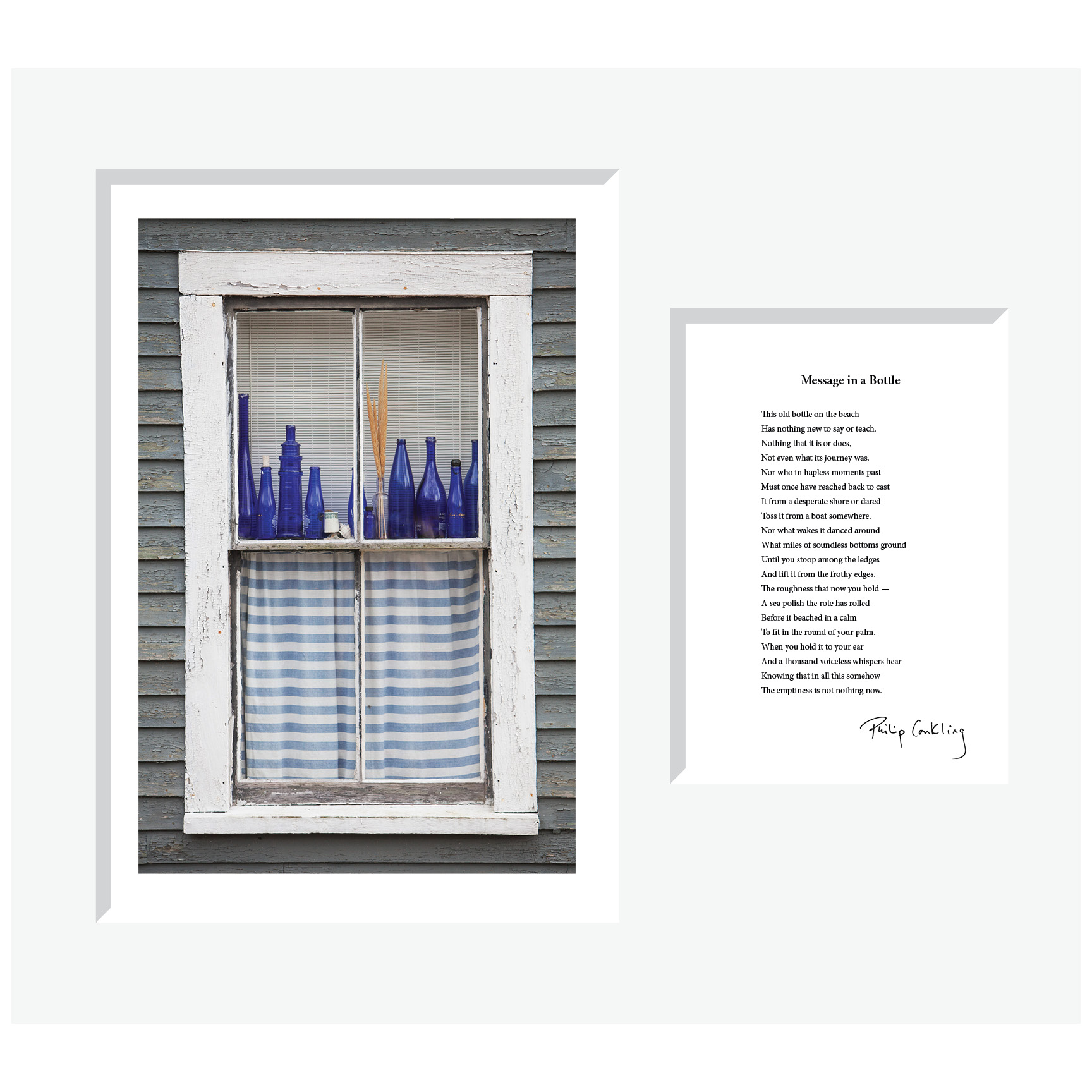 Blue | Message in a Bottle
Pairings Matted Set - This open edition print and poem set is matted and ready to frame. The paper size is 13 x 19 inches, and the overall, matted size is approximately 15 x 28 inches (horizontal) or 24 x 21 inches (vertical).
Philip Conkling's accompanying poem . . .
Message in a Bottle
This old bottle on the beach
Has nothing new to say or teach.
Nothing that it is or does,
Not even what its journey was.
Nor who in hapless moments past
Must once have reached back to cast
It from a desperate shore or dared
Toss it from a boat somewhere.
Nor what wakes it danced around
What miles of soundless bottoms ground
Until you stoop among the ledges
And lift it from the frothy edges.
The roughness that now you hold --
A sea polish the rote has rolled
Before it beached in a calm
To fit in the round of your palm.
When you hold it to your ear
And a thousand voiceless whispers hear
Knowing that in all this somehow
The emptiness is not nothing now.